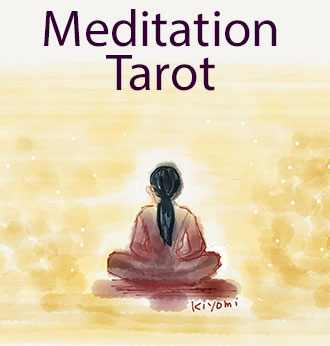 Whether you are alone, with your beloved, with your family, in a group, take the Meditation Tarot in a playful and joyful way.
It can also help you and bring some light in your personal journey.
Use the Meditation Tarot as a game
indicating something for this moment.
Pick a card and see if it speaks to you right now.